It can be a challenge to have the kids home for the summer, and it may be very tempting to just go out and spend money to keep them happy. Here's some Frugal Ideas to help you Save through the Summer while you keep your little one occupied:
1.
Always
bring your own food with you - Snacks, Lunch, Beverages. I picked up a great little cooler from the Dollar Tree that has a home in the back of my car and we'll be keeping our food cool while we have our Adventures this summer.
2. Explore your local Parks & Forest Preserves. In Maryland we're lucky to have lots of great parks with hiking trails, playgrounds & lakes. All day fun for FREE!
3. Look into what your Community offers. Lots of communities offer free events for the summer, be it free Evening Concerts, Free Tot Playtime, or a dip in the Community Pool. Check your town's website, but don't forget to check out nearby towns to see what they might have, too!
4. The Library is your Friend! Your local library is a great place to visit for free books, and super cheap movie rentals. Also check to see what fun summer programs your library is offering for kids!
5. Plant a garden. This one's super cheap and a great learning experience for kids. Even if you don't have a big plot of land, you can plant a potted garden on your patio or in a window box. We put a few pumpkin seeds in the ground and it's been a daily event to check on how BIG the pumpkin vine is getting!
6. Visit other community's playgrounds. I'm in the market for a new home within the next year, and visiting different community's playgrounds is a great way to size up the community while giving my little guy a change of pace as far as playground equipment.
7. Go "Yard-Sailing" every Saturday morning! Get the kids involved in finding their toys, books, clothes, etc. at bargain prices. They'll get new (to them) toys to play with for the summer and they'll learn that not everything needs to be "new in the package" to be fun! Plus, you'll be laying a foundation for them to learn frugality.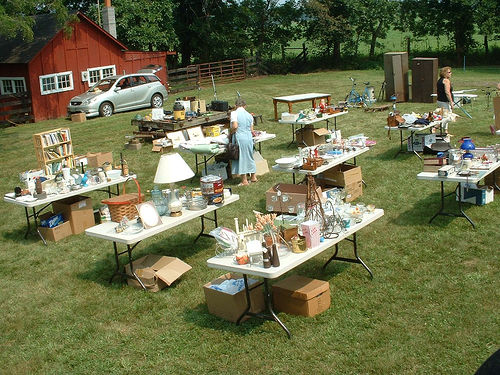 8. Invite other kids & parents! I put my full schedule out to my local friends on a Google Calendar and offered an "Open Invitation" to anyone who would like to join us. This is a great way to "schedule, but not schedule" play dates!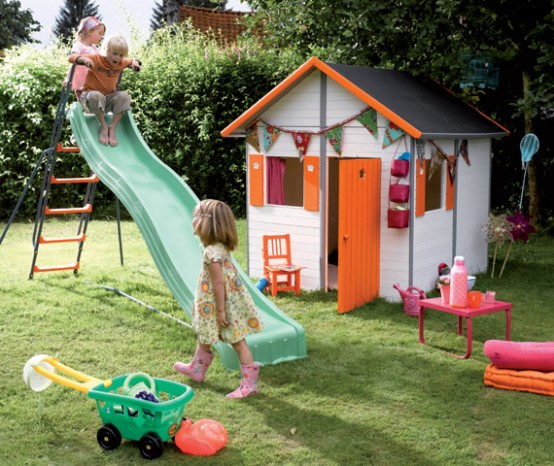 9. Let the kids be kids for the summer. Some of my happiest childhood summertime memories are of just hanging out at home and inventing some fun for myself and that is what I wish for my son to experience.
These are just some of the ideas that we'll be instituting this summer. I'd love to hear what kinds of frugal ways
YOU
keep you kids occupied during the summer months! Leave me a comment!
*See also
Mama's Summer Adventure Camp
for even more ideas on how to keep the kids happy this summer!